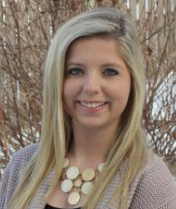 1. Tell me about your position at CoreTech? What do you do on a daily basis? How long have you been here?
As the Marketing Intern, I help with the monthly newsletter, blog posts, and daily office operations. I've been working here since January and have learned a lot in the last few months.
2. Who or what inspires you?
This is a tough one- I would say my mom inspires me. I look up to her as an individual and only hope that one day I can become the same kind-hearted person she is. She is truly great at everything she does and always puts others before herself. Many of her traits inspire me to become a better person every day.
3.What type of movies do you like? Do you have a favorite movie? What do you like about it?
I like suspenseful movies as well as comedies. My favorite suspenseful movie would be Olympus has Fallen. If you have not seen it, I recommend it! On the other hand, my favorite comedy is Bridesmaids. I must have watched that movie 10 times and can quote most of it as I'm watching!
4. If you could swap places with anyone for a day, who would it be and why?
If I could swap places with anyone for a day, I would want to be Selena Gomez. I think it would be fun to see what life is like as a celebrity!
5. Tell us an interesting fact about yourself?
I absolutely love photography. Capturing a single moment and turning it into a memory is one of my favorite things. I have a small photography business, shooting family portraits and professional head shots. I plan to continue growing the business on in to the future!
6. Tell us about your family. What do you like to do together?
I am very close with my family. My little sister, Lyndsay, is 15 years old and she is my very best friend. We love to binge watch Netflix shows, go shopping, and just hang out together. My mom and my dad are my biggest supporters. We love to have family dinner nights at least once a week where we all can just enjoy each other's company. I don't know what I would do without them!
7. If you could have any one superpower, which would you choose?
One superpower… hmm. I would want to have the power to read minds. It would be interesting to know what the people around me are thinking!