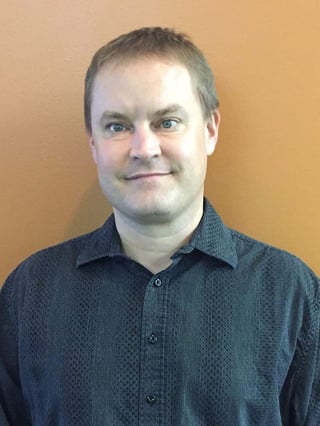 Jason is an Administrator for our recently acquired Unified Communications team here at CoreTech. He has many years of experience and lots of knowledge in his field. I got the chance to sit down with Jason and learn a little more about him, what he likes to do, and some interesting facts about himself!
Tell me about your position at CoreTech? What do you do on a daily basis?
I am a service technician here at CoreTech. I spend most of my day out of the office installing UC equipment, but when I'm in the office I help out with remote service ticket issues.
What do you enjoy most about your job?
My favorite part is that I get to move around, meet new people, and travel to new places! I also like that I get to spend my day working to solve a bunch of different problems.
What type of movies do you like? Do you have a favorite movie?
I like action, adventure, and comedy. It's hard for me to pick a specific movie that I like but I enjoy watching classic old movies like Shawshank Redemption, or Tombstone. I love the movies that come on around the holidays, like Thanksgiving, that I just can't stop watching once it comes on. I always put the remote down and am like 'ok I'll watch this again'!
Tell us an interesting fact about yourself?
I used to build my own fireworks in my basement and almost became a pyrotech! It's a tedious process and can be dangerous if you don't know what you're doing so I did a lot of research beforehand!
Tell us about your family.
I have a wife, Joanna and 4 boys who are all grown up! Also have 5 grandkids, 3 boys and 2 girls, and another one on the way that everyone thinks is going to be a boy!
If you could have any one superpower, which would you choose?
Probably the power to heal, I've seen a lot of pain and also you could live as long as you want which would be cool!
What do you like to do for fun?
I like to go camping and shooting! My family collects firearms so we will go out to a small town in Nebraska together and shoot at targets.