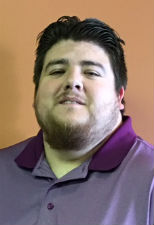 Working at CoreTech since September 2016, Esteban has just been with us a short time. He has, however, become an experienced tech by working in technology for over 13 years. This week, I had the chance to sit down with Esteban to learn a little more about him!
What is your role here at CoreTech?
I am a Systems Administrator here at CoreTech, on the IT operations team. My days are spent monitoring our incoming board for service tickets, providing remote triage and support to our clienst, as well as in house assistance.
What is your favorite thing about working in technology?
One of the most exciting things about technology is that it is always changing. Your days are never the same.
What is the most interesting job you've ever had?
I started working for my high school during my senior year. I would go to school in the morning and after lunch I would work as a student IT designer, creating and designing their website. That's what initially got me interested in networking.
What do you like to do for fun?
I am a kid at heart, every game console I have ever owned, I still have and play with to this day.
Tell me about your family!
My wife and I have been married for three years. We have two boys together, a two-year-old and one-year-old. I also have a 12 year-old daughter and an 11 year-old stepdaughter. We are new to Omaha this year, moving from Texas to be closer to my youngest son's specialist at UNMC.
What is the best vacation you've ever taken?
The best vacation I have ever taken was before my kids were born. One year I just decided for two weeks to drive wherever I wanted. I started in Texas and went to Washington D.C. From there I traveled to Seattle and back to Texas. Along the way, I tried to stop at every major city I could.