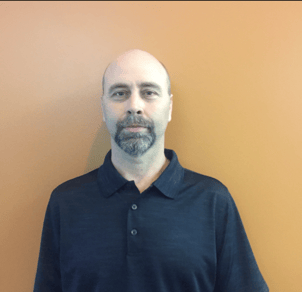 Dean Buresh is a Systems Administrator and Team lead for our recently aquired Unified Communications team here at CoreTech. Although he has only been with us for a short time, he is quite experienced with phone systems through his work in the field for 25+ years!
Tell me about your position at CoreTech? What do you do on a daily basis?
I am a System Administrator and Team Lead for the Unified Communications(UC) team! I review and assign UC tickets and projects as well as assist on tickets or projects as needed. I also have over 25 years of experience in everything from cabling and fiber optics to voice design and implementation...very dangerous in the data environment!
What do you enjoy most about your job?
Everyday can be a new challenge, its always different day to day. I enjoy troubleshooting and finding problems and being able to come up with a solution for them.
What type of movies do you like? Do you have a favorite movie? What do you like about it?
I like all types of movies, but I'd rather watch an action/adventure or comedy. I wouldn't say I have a favorite movie, but if I happen to come across The Shawshank Redemption or The Green Mile while channel surfing, I can't seem to resist watching!
What do you like to do for fun?
I like to go quading in the winter and camping,or boating in the warmer months! Or even just hang out with family and friends.
Tell us an interesting fact about yourself?
Ironically, although I work in the telephony field where color-coded wiring plays a large role, I am red-green color deficient.
Tell us about your family. What do you like to do together?
I have been married for 25 years to my wife, Deneen. We have three adult children – Charlene, Christopher, and Alexandria plus one grandson – Blake. We spend most of our spare time playing yard games, cooking out and sitting around the firepit when the weather permits.
If you could have any one superpower, which would you choose?
Even though I'm not fond of heights, I think flying would be pretty cool.