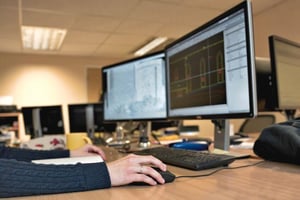 Sometimes, even with multiple monitors, screen real estate is hard to come by.
You have many programs open and need many up at the same time, like Outlook, Word, Excel, Teams or Slack, QuickBooks, Business Works, Dynamics, Explorer, Chrome, Firefox and whatever other line of business applications you use throughout the day.
Virtual Desktop, a Windows 10 feature, gives you the opportunity to move applications into their own desktop and helps you juggle all those open windows.
How to Set up Virtual Desktops for Windows 10
As an example, you can set up one virtual desktop with your QuickBooks and Excel, a second one with your browsers playing your streaming media and your day trading tracker, then a third with your time sheet program and today's to-do list.
If you want to have Outlook open on all your virtual desktops, you can do that to by right clicking the app and selecting "show this app on all desktops". It's really that simple!
Here's a screenshot of how a setup with multiple desktops might look.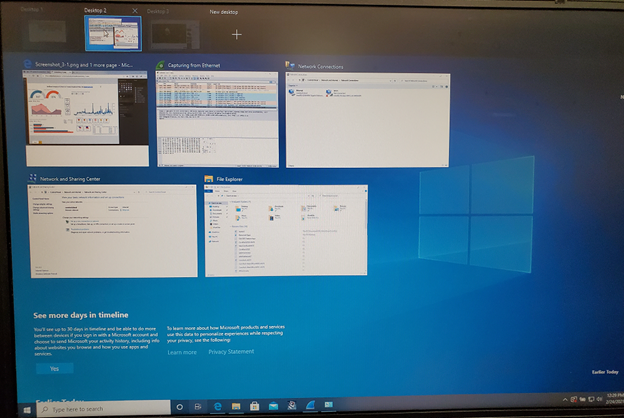 You can see at the top of the screen I have the choice of Desktop 1, Desktop2, Desktop3 or a new desktop. Desktop 2 is selected, showing the applications running there. The report I have generating is still running on Desktop 1, and I have another program running on Desktop 3.
Once selected, I see everything on Desktop 2 the way you would expect. Plus, the other programs are still running, and the report is still generating on Desktop 1.
To return all your apps to the default desktop, just click the X to delete the virtual desktop. They will all return to the default desktop.
So, even if you have just one monitor, you don't have to sacrifice screen real estate, and you can still utilize multiple screens to keep crossing items off your to-do list.
Do you have questions about setting up your employee workspaces for optimized productivity? The experts at CoreTech can help you configure the best solutions for your business.
Contact us today to get in touch with our team of IT consultants.
Did you enjoy this article from the CoreTech team? Check out these other recent works written by our expert technicians!