The iPhone is a very impressive tool with hundreds of brilliant features, but there are many tips and tricks you may have not taken advantage of--until now. Take a minute to read through these quick tips to help you stay organized, conserve time, and learn new features of the iPhone.
1. Save battery with low power mode
Don't you hate when your phone dies in the middle of something important? You no longer have to worry about it dying quite so quickly with Apple's new, "low power mode," feature. All you do is go to settings > battery > low power mode. Low power mode will reduce consumption by turning off features that easily drain battery.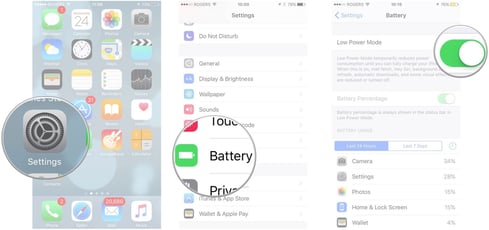 2. Save PDF to Books
Do you find yourself reading lengthy web documents from your phone? You can now turn web pages into PDFs and add them directly to your iBooks app. When you tap share, scroll across the apps to find Save PDF to books. Tap it and the web page will then be converted to a book and added to your collection.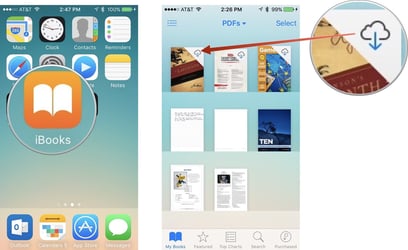 3. Save your data
Do you ever get your phone bill at the end of month and realize you went over on data? Not a great feeling is it?! With this quick tip, it will be much easier for you to conserve data and save money on your phone bill. There is a cellular data management function that will help you do this! With this tool, you can decide which apps can use data and which apps can only load when connected to Wi-Fi. Go to settings> cellular to disable cellular data usage for any installed apps.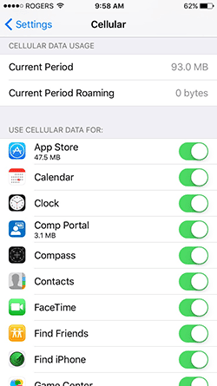 4. Put a stop to iMessage spam
If you've been getting texts that you've won a vacation or a Target gift card from random numbers, you are most likely a victim of iMessage spam. Fortunately, a quick trip to your iPhone's setting can block these numbers easily. Launch the settings app, select messages, and then move the switch next to 'filter unknown senders' to the on position. Return to your messages app and you should be able to see the two different columns in your conversation view. One column is titled Contacts & SMS, the other is called Unknown Senders. From the unknown senders column, you will have the option to mark it as junk and delete the conversation from your phone.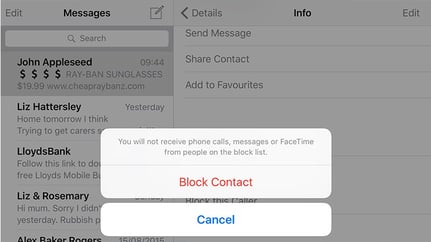 5. Send images the easy way
Sending lots of pictures can be quite the hassle. Ever take a group picture of people on your iPhone and you hear everyone asking you, "Hey, can you send me all those pictures we took?" You then take the time to go through all the pictures, find everyone's phone number, and wait forever for the photos to actually send. There must be a better way to send all these pictures, right? Luckily with AirDrop, there is. Just turn on your Bluetooth and Wi-Fi and access AirDrop by swiping up from the bottom of the screen to access the control center. Tap AirDrop and choose your visibility to contacts only or everyone. Now it's time to share. Open the photos app, select one or more photos and then tap the share button.


Sources:
https://www.cnet.com/how-to/how-to-filter-report-imessages-as-spam-on-ios-8-3/
https://www.cnet.com/how-to/how-to-share-your-iphone-photos-with-airdrop/