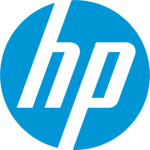 HP has put into effect a recall of certain batteries used in their notebook computers and mobile workstations due to safety concerns. The faulty batteries have the potential to overheat and catch fire or inflict burns, so it is important to check any HP products that could be affected. It is projected that almost 3% of the following HP products sold between December 2015 and December 2017 will be affected:
HP ProBooks (64x G2 and G3 series, 65x G2 and G3 series)
HP x360 310 G2
HP ENVY m6
HP Pavilion x360 310 G2
HP 11
HP ZBook (17 G3, 17 G4, and Studio G3) Mobile Workstations

If you are a CoreCare client, we have already contacted your company regarding any devices that are affected.
If you purchased your HP product from CoreTech and are not a CoreCare client, you may use this site to look up the serial number associated with your device. If your device is affected by the recall, contact us via support@coretech.us and we will help you take the appropriate steps.
Below is an image that can be found on HP's website detailing how to find your serial number:
Note: if your device has a faulty internal battery, do NOT try to remove it yourself.
You may download HP's Battery Safety Mode here and utilize the feature until you are able to get the hazardous battery replaced.
For the full official statement, click here.
If you have any questions or concerns, please direct them to our Technical Support staff at support@coretech.us.