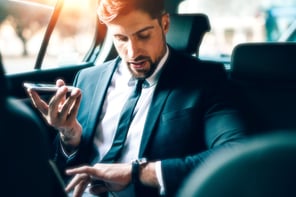 If you're still simply using your android phone to make calls and respond to emails, it's time to teach your phone some new tricks. Check out these quick tips for android phones to discover how easy it is to customize your phone to fit your needs. Chances are, you have your smartphone either on your person or near you most of the time, and if it's going to be a part of your life, it should be configured to fit your needs. Let's take the next couple minutes to get your android smartphone set up the way you want it.
1. Access all your photos, wherever you go
Get free unlimited storage for all your photos & videos
1. Open the Google Photos App and tap the menu at the top left with the 3 dashes.
2. Tap "Settings".
3. Select "Backup & Sync".
2. Keep your device juiced up
Turn on battery saver mode to help your battery last longer.
1. Open your device's Settings app and tap "Battery".
2. Tap the menu with the 3 dots at the top right of your screen, then tap "Battery saver".
3. At the top of your screen, set the switch to 'on'. The top and bottom of your screen will turn orange when battery saver is turned on.
4. To turn on battery saver automatically when your battery is low, tap "Turn on automatically" and select "at 5% battery" or "at 15% battery".
3. Make your phone uniquely yours
Update your phone's look with new wallpaper
1. Tap and hold anywhere on your Home screen that is not occupied. A list of options will appear.
2. Tap a wallpaper source, such as "Live Wallpapers". You can download additional wallpapers on Google Play
3. To set a wallpaper, tap "Set Wallpaper" or, for other images, drag the blue dots to determine the cropping and tap "OK".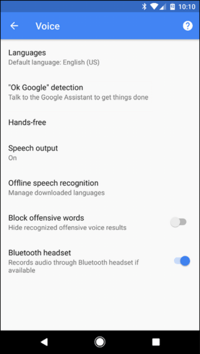 4. Use your phone by voice alone
Set up voice search to use your phone hands-free
1. Open the latest version of the Google app.
2. In the top left corner, tap Menu, then "Settings", then "Voice", then "Ok Google Detection".
3. Make sure "From the Google app" and "Always on" are switched 'on'.
5. Get weather notifications on the go
Check today's weather (and the five-day forecast) with Now cards in the Google app
1. Open your device's Settings app.
2. Tap "Search & Now", then "Now cards".
3. Turn "Show cards" on.
4. Follow the on-screen instructions to finish the setup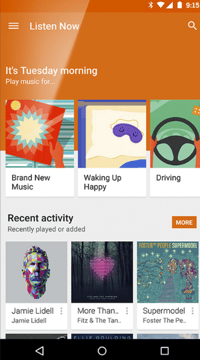 6. Stream music to match your mood
Listen to free, curated online radio for everything from working out to working late
1. Open the Google Play Music app
2. Select what you're doing or how you're feeling and select the kind of music you want to hear
3. Rock-out or chill to the radio station that matches your mood
7. Lock and Locate your lost phone
With Find My Device you can locate, ring, lock and erase your Android phone
1. You can locate your device by signing into android.com/find, and ensuring your current mobile device is selected
2. From here, you can see the approximate location of your device. You can also lock the phone, erase your data, or ring your device. Your phone will ring for up to five minutes even if it's on silent.
3. To quickly find your phone in the future, you can always ask Google to "find my phone".
There are few limits to what you can do with a smartphone these days. Taking the time to get it set up the way you want it now, can certainly save you from getting stuck in the same old routine with your phone. If you and your staff need further assistance getting your smartphone business-ready, reach out to us.