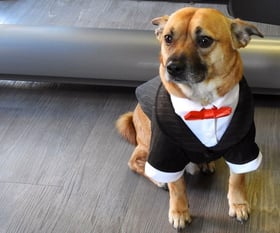 From Baby Boomers to Millennials, studies show that we all have one thing in common. We love our pets. Not only does having our pets around bring proven health benefits, but it also enables us to work more cohesively with others. This is good news during a time when stress levels are high, morale is low, and finding common ground could be improved. Read on to find out how your workplace may be improved by a "bring your pet to work" policy. You may be surprised by what the research reveals!
What does a business owner or manager need to consider relative to pets in the workplace? First and foremost, allowing employees to bring their pets with them to work is a nonfinancial benefit. In other words, it won't actually cost the company any money, but it will be considered a perk of working at your business. Additionally, the benefits dogs bring to the workplace may truly save you money, time and frustration.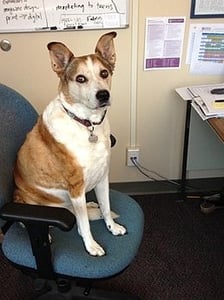 Stress could be one of the costliest factors weighing on your business. With more stress comes more sick days, anxiety, depression, decreased productivity, errors and exhaustion. In fact, according to Faileigh Dickinson University, 60% of lost workdays each year can be attributed to stress. Furthermore, 75% to 90% of visits your employees make to health care providers can be attributed to stress. What's more, 14% of people surveyed by The Wall Street Journal have already quit their jobs due to stress, while 1/3 are considering doing so.
The Society of Human Resource Management states that pets bring higher morale and productivity to workers. By measuring the cortisol levels in workers, a professor of management at Virginia Commonwealth University, found that personnel who brought their pets into work had decreased levels of stress throughout the day. Adversely, those with no pets saw their stress levels rise as the day went on.
The International Society for Human Ethology in Madison, Wisconsin was interested to see if the mere presence of a dog would have an impact on a group of people working together. They decided to carry out a couple of experiments. In the first, they split people up into 12 groups of 4. Half the groups were given an extra teammate in the form of a dog, and the others were not. Each group was then assigned to the task of creating a 15 second advertisement. Each person in the group was to come up with an idea and bring it to the group to be voted on. Then each group had to unanimously decide which ad they believed was best.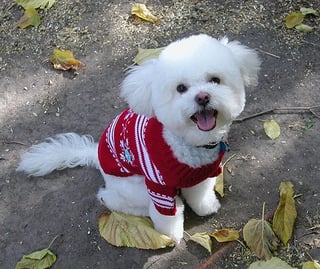 After finishing the assignment, each person was asked to complete a survey in which they ranked the other members of their group on their level of trust, team cohesion and intimacy. The researchers found that the teams with dogs ranked each other much higher than those without.
For their second experiment, they had groups of 4 play a game called the prisoner's dilemma. In this game, your group is accused of committing a crime. If you decide to rat out your comrades, you will get less jail time, but they will be punished with more. If all teammates decide to stay silent, you all get a moderate amount of jail time. However, if you decide to stay quiet, but everyone else decides to squeal, you're going to be in jail for a long time. In this scenario, they found that people with a dog in their group were 30% less likely to tattle than those without. Just the mere presence of a dog made people 30% more likely to stick together.
With the benefits of lowering stress and raising employee cooperation and motivation, why not try out a "bring your pet to work" policy? Set a few ground rules and try it for a week or two. At CoreTech, we allow our employees to bring their dogs along to work and find that it fosters a healthier work environment. Let us know in the comment section what improvements you experience at your company!
Sources:
http://www.fdu.edu/newspubs/magazine/99su/stress.html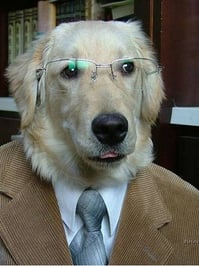 https://www.news.vcu.edu/article/Benefits_of_Taking_Fido_to_Work_May_Not_Be_Far_Fetched
http://www.npr.org/2016/08/08/488586121/who-let-the-dogs-in-more-companies-welcome-pets-at-work
http://www.economist.com/node/16789216
http://www.petbusiness.com/May-2014/Closing-the-Generation-Gap/