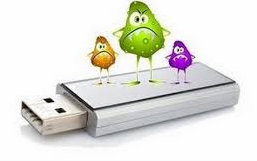 Recently, the American Dental Association (ADA) has fallen victim to a security breach by mailing out malware infected flash drives. The drives were supposed to contain "Dental Procedure Codes," to be shared with and utilized by dental offices nationwide. After receiving the media, some recipients were directed to a site that was frequently associated with malware.

This incident is just one example of how susceptible USB flash drives are to viruses. Imagine how many times you've plugged your drive into a public computer port and returned it back to your personal laptop -- all the while not knowing you could be transporting an infected storage device now with the capability of passing on harmful malware programs.
How to protect yourself?
So how can you protect yourself and your USB flash
drive from viruses? There are two main tactics used to lower the risk of viruses. You can take steps to protect your computer, as well as take actions to keep your flash drive safeguarded.
To safeguard a flash drive, many programs are available for installation. Two popular programs to run are -- SUPER AntiSpyWare Portable Scanner and Panda USB Vaccine. SUPER AntiSpyWare Portable Scanner is copied directly onto the drive and can be run when you want to check for and remove viruses. The second program, Panda USB Vaccine, inactivates the "auto run" box from popping up when plugging in your USB drive to a computer. This popup has commonly been known to carry malware.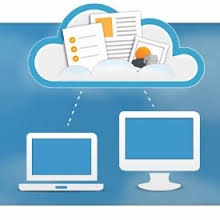 Also, to protect your personal computer, antivirus protection should be installed on any device that is using the flash drive. Again, while there are multiple antivirus programs available, some of the more popular options are Norton, McAfee, and Panda Antivirus Protection.
Generally, the best assurance of not infecting your technology through flash drives, is to get rid of them all together. More and more, the "file, sync, and share" method is used as an alternative to USB flash drives. A few common examples of this would be Google Drive, Dropbox, and Microsoft OneDrive. Files are shared with others through the cloud instead of physical media, eliminating the risk of flash drive-based viruses.
As a final note, be certain to never open files if you are unsure who the sender is. This may be a sure sign that the information contains dangerous viruses.
By taking these few simple steps to protect your computer and flash drives, the risk of them becoming infected is drastically decreased.