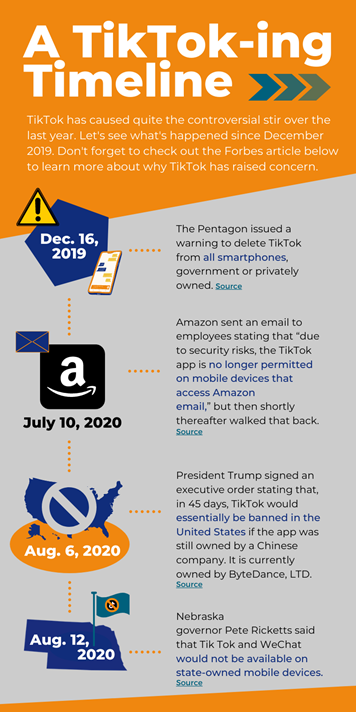 Click to view infographic in new window.
So, what's the deal? Why are so many government institutions adamant about getting rid of seemingly harmless social media video and chat applications?
Officials are concerned about TikTok and WeChat because, as of this writing, the applications are published and owned by Chinese companies. Some politicians are worried that the apps could be used to spy on American users.
Now you may be thinking, how is that any different from Facebook providing targeted ads or search engines suggesting relevant topics based on your search history?
There's one crucial difference: with these apps being owned by companies based on Chinese soil, it is more likely that they may be using this gathering of information for more than just sending you advertisements for your favorite foot powder or recipes for your garden full of fresh zucchini.
Are these suspicions legitimate, or are these individuals just being paranoid? If they are real concerns, what are the ramifications of continuing to use TikTok and WeChat?
Corey Nachreiner, Chief Technology Officer at Watchguard Technologies, has a two-part story featured in Forbes explaining the ins and outs of the current controversy over these applications, and if you need to worry about apps stealing information.
Part 1
https://www.forbes.com/sites/forbestechcouncil/2020/07/10/in-defense-of-foreign-based-apps-part-one/#6d35348ffbfc
Part 2
https://www.forbes.com/sites/forbestechcouncil/2020/08/04/in-defense-of-tiktok-and-foreign-based-apps-part-two/#1e6197bc2737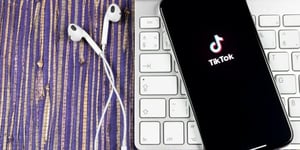 Do you have additional cyber security concerns for your small-midsized business?
CoreTech is here to provide expert assistance and ensure that your data stays secure behind layers of protection. Contact us today to learn more.