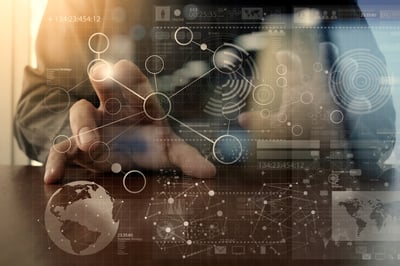 When your technology keeps up with your business goals and growth, your employees and customers get the best experience possible. To stay competitive in an ever-changing industry, it is crucial to know when to step back, evaluate, and make adjustments. How do you decide when to re-evaluate, and what areas should businesses focus on first? Here are five critical areas that require immediate attention.
1. Lack of IT talent and experience
A lack of IT talent and experience is a threat to businesses. In a recent survey, one-third of employers reported that the lack of skilled employees negatively impacted their business. With technology advancing at an unprecedented rate, those who work in the technology industry must upskill themselves to stay ahead of the curve. It can be difficult for small- and medium-sized businesses to provide the necessary resources to their IT staff.
If you run the numbers, you will find that working with an Omaha IT support provider is less expensive than hiring full-time employees and providing ongoing education. An Omaha IT support provider supplies the business with an experienced and skilled team of IT professionals focused on the company's needs 24/7. As a result, the business is equipped to compete in the market and continues to grow because they strategically use outsourced resources.
2. There is a disconnect between your IT strategy and business strategy
Only 33% of businesses include all employees in the company's strategic business plans, according to Harvard Business Review. When business and IT strategies are not aligned, solutions become a burden. IT cannot make proper recommendations for hardware and software applications if it is not aware of the company's goals. Thus, the business suffers from a disconnect between technology systems, initiatives, and the company's goals. The company wastes time, money, and resources when not involving its IT service provider in strategic business initiatives.
The wrong technology hinders productivity; the right technology increases productivity. Proper technology solutions allow businesses to remain competitive. The right technology saves time and streamlines resources. Communication between the organization and the Omaha IT support provider is vital. When the company and IT team work toward the same business goals, the business stays on track to meet and surpass those goals.
3. You don't have a technology roadmap and annual budget
With the ever-changing nature of technology, it can be challenging to predict long-term budget needs. However, altering a plan when the need arises is much easier than creating one during a crisis. A good technology roadmap will outline how the Omaha IT support provider will evolve to support the business's core products. The roadmap will explain what investments may be needed, why they are essential, and when they will need to be implemented. It provides an opportunity to develop the infrastructure required and prepare the staff. The technology roadmap also allows for proper budgeting.
A proper technology budget will include funds for routine maintenance, upcoming investments, and resources to cover unexpected issues. A laptop or a server may break down before it is budgeted to be upgraded or replaced. A security breach will require immediate access to funds to resolve the issue and restore everything affected. A company with an annual budget is a company that is suited for growth, ready to pivot when needed, and able to handle a crisis, should one arise.
4. There is no data backup
Data backup is often like a security camera. The business owner knows it is necessary but tends to forget about it and doesn't do regular maintenance. Then a robbery occurs, and when they retrieve the needed footage, it is corrupted and unusable. The robber goes free, and the business owner is left trying to rebuild what was stolen and damaged.
There are many options for reliable and secure data backup systems. An Omaha IT support provider will help you select the best choice for your organization's needs. They will also set up a system to automate the backups, so they are never missed. Most importantly, they will perform regular verifications to ensure the system is working correctly and all data is intact and secure.
5. When it comes to cyber security, you don't know what you don't know
Unfortunately, every technology system has vulnerabilities. Cybercriminals are increasingly quick and adept at taking advantage of those vulnerabilities. Luckily, an Omaha IT support provider has a team of professionals who stay current with system vulnerabilities and continue to educate themselves on the best practices in cyber security. Business owners must stay focused on their business, staff, and customers. They often can't visit informed and educated about cyber security.
What you don't know about cyber security could lead to a breach that inflicts costly damage on your systems, customers, and business. Cyber security affects your personal life and business, so staying informed is essential. The number of cyber-attacks occurring daily is staggering. Every day there are 300,000 pieces of malware created, and 30,000 websites hacked. Every 39 seconds, there is a new cyber-attack. Protect your business with a team of professionals from your Omaha IT support provider.
Solving technology problems for over two decades
We are happy to help you find the best solutions for your business. At CoreTech, we have a well-trained team of professionals who work with companies in the Omaha metropolitan area, from large to small. Contact us today to learn more!