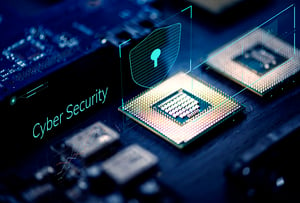 Businesses today face a complex, ongoing battle when it comes to cyber security.
From everyday attacks like generic phishing emails to more advanced cyber crime that intends to cripple businesses via exploitation of data and financial systems, cyber attacks pose serious risks to all organizations, no matter the size or industry.
That's why it's imperative that businesses have a solid cyber security strategy in place to protect their systems from potentially devastating cyber crime.
A cyber security assessment can help organizations identify their current level of preparedness to defend against cyber attacks. It can also reveal areas of their current cyber security strategy that require improvement. The best way to get a quality cyber security assessment is to outsource the job to an experienced professional IT company. By outsourcing a cyber security assessment, businesses will get an independent, unbiased view of their organization's preparedness for, ability to deal with and level of resistance to cyber security problems.
Read on to discover the many benefits of outsourcing a cyber security assessment.
1. Expertise and Skill
When it comes to cyber security, which is something that can potentially devastate a business if not handled correctly, business owners need to have their systems evaluated by experienced, knowledgeable professionals. Outsourcing a cyber security assessment ensures that the evaluation is done by a reputable, knowledgeable expert who is able to provide:
Defined assessment procedures
Identification of cyber security gaps
Knowledge of various cyber security tools and technologies and how they work together
Ranking of assessment results (must-do, should-do, want-to-do, etc.)
Advice on what to do with assessment results
Recommendations about, and the ability to implement, appropriate tools and solution
2. Enterprise-Level Tools
IT security companies have access to the right tools and technologies necessary for expertly executing a cyber security assessment, evaluating the results of the assessment, and implementing the appropriate solutions. They have invested time and money in developing and deploying tools and solutions that would typically be cost prohibitive for the small or midsize business. IT security experts offer businesses value through providing access to industry-leading tools, without the high price tag or learning curve.
3. Security Expertise & Training
Beyond simply implementing the tools needed to evaluate and optimize a business's cyber security strategy, IT security companies train staff to take action on what the tools uncover. Skilled security teams are continuously learning. Outsourcing a cyber security assessment gives your company a team that stays up to date with security trends and relevant cyber activities that may impact your business.
4. Unbiased Approach
One of the most important reasons a business should outsource its cyber security assessment is because the unbiased stance of a third party allows for a more comprehensive and accurate understanding of which aspects of the business's systems need improvement. When members of an organization utilize their own team members to assess internal security systems, there's a tendency to overlook potential risks or gaps because they work with the system regularly. As a result, those team members may not identify certain red flags for what they are. It's always best to have an outside opinion to ensure nothing is being missed.
Why Choose CoreTech?
At CoreTech, we are committed to providing knowledgeable and consultative IT security support to small and midsize businesses throughout the Omaha, Lincoln and Council Bluffs metro areas. Included in our array of IT support and service options is our professional cyber security assessment.
With years of experience in cyber security for SMBs, we understand the complex cyber threat landscape and have an in-depth understanding of the various tools and technologies available in the industry. Our trained and certified professionals have worked with countless clients in a number of industries, and we tailor cyber security assessments and solutions to each client's specific situation.
Our goal is not to sell our clients on specific equipment and technology. Rather, our independent cyber security assessment is designed to be customer-centric, featuring experienced professionals who take the time to determine each client's business needs, identify potential cyber security weaknesses and create a workable, effective solution.
Whether you have an on-staff IT team who wants an outside cyber security assessment to help them implement new solutions, or you want CoreTech to assess, diagnose and execute cyber security solutions for you, we're here with valuable expertise to ensure your business's cyber security is ironclad.
Contact us today to see what CoreTech can do for your business's cyber security strategy.