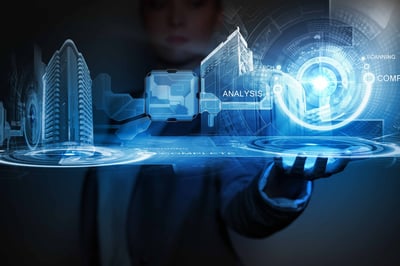 When I talk to clients, I often ask them if they spend about 20 minutes a day looking for something. After all, 20 minutes is not that much time, or is it? Often, I get a big laugh followed by a response with a much more concerning amount of time, ranging between one to two hours. Really? Why?
Most of us have been there, so let's put it into perspective: losing 20 minutes per day equates to 5,000 minutes per year, which in simple terms is over TWO WEEKS a year. When you double that, the loss of productivity is the equivalent of working an entire month and accomplishing almost nothing.
Where does the time go?
I am here to provide some tips to help you recapture this time and increase your productivity! The typical response I get falls into three categories:
Looking for specific emails
Trying to find the latest version of the Word or Excel document you were working on a few days ago
Looking up the login credentials to get into a program or website
Implement some simple methods, tools, and workflows to save time
1. Save time searching through email
You need to apply the same rules that lots of people do when they process snail mail, the envelopes in the mailbox. Quit looking at it every few minutes and set specific times during the day to look at your Inbox. When you do review emails, delete the marketing or junk mail, and organize the rest by name, subject, etc.
Microsoft Outlook can help you do all of this rather quickly. First, set up folders and name them. Then, with just a click and slide of your mouse, you can move your emails from your Inbox to the appropriate folder. Also, if you want to take your email organization to the next level, you can set up Outlook rules to automatically place the email into your folders.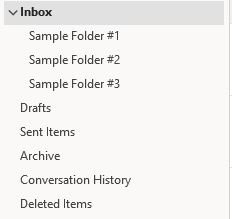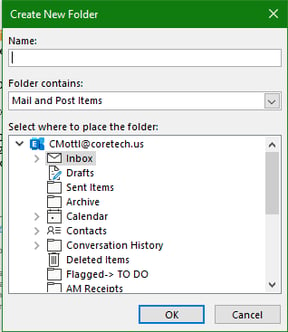 Bonus time-saving tip #1:
Take advantage of the benefits of email by carefully reading and responding to them. "Doesn't this take more time?" you might ask. No, not really. Doing so will save you time with a lot of back-and-forth emails or phone calls. Efficient people make certain that they comprehend all that is sent to them. If a response is needed, they work hard to make sure they address ALL the issues in the return email. In this way, you do not have to read and respond to another email on the same issue because previous parts were overlooked. In addition, the recipient will appreciate that you answered their questions, so they won't have to ask again.
By the way, the same philosophy goes for texting and direct messages on professional social networking platforms such as Linkedin, too.
2. Finding documents
Okay—Let's find those Word and Excel documents! When you name a file, don't give it a name so you can save it, create a meaningful name with the right information, so you can use the computer's search capabilities to easily find it later. We have all been there. You might save a document with a general title in a generically named file and say to yourself "I'll remember that." Then, guess what? You forget.
Truly think about how you want to name your files, develop a plan, and be consistent. Take the time to name the file when you first start working on it, so it is much easier to save the file often by just clicking the save button.
No more slamming your fist on your desk when you lose a half hour of work when the lights flicker, and your computer locks up or shuts down. OneDrive also helps with automatically saving your files to the cloud, just be certain the files are backed up.
Bonus time-saving tip #2:
For that reason alone, a battery backup is worth the small investment. Simply plug your device in and away you go. If the lights flicker off, the battery backup prevents a shutdown, which gives you time to save what you were working on. No lost documents will result in time saved by not having to recreate them!
3. Logins, I've got a million of them!
Lastly, let's talk about those application and website logins. We all know it is a real pain to have to type in usernames and passwords. Admittedly, I probably get more pushback on this solution than my other recommendations combined. I am not sure why since it saves so much time and brain power, plus it protects your data from hackers.
We all know that if we could use the same username and password to get into EVERYTHING life would be easier. But we all know by now that there are criminals that want our hard-earned money and data. They can easily swipe and steal passwords in no time flat and earn a hefty payday if we do not set up unique and complicated passwords.
So how do you manage all those different usernames and passwords? Well, we all become the building maintenance person—so to speak. You know, the person that has a master key to get into everybody's space without having to test each key on a big ring to get in.
Now we have electronic wallets, or password managers, that make signing into applications and websites a breeze. Like the maintenance person, you set up a MASTER password to get into all your programs and websites. So, from your perspective, you only have one password to remember to access the storage area. Behind the scenes, the electronic wallet or password manager keeps track of what username and password you need for each application and website, and it does so securely.
Password managers to the rescue
How does a password manager work? When you want to access a website, instead of stopping what you are doing to look at the post-it notes under your keyboard, or even worse, racking your brain trying to remember, merely type in your master password. The password manager does the rest. Depending on how you set up the password manager you may only have to input your master password once or twice a day. How simple!
What happens when the website forces you to change your password? The password manager addresses this faster than any manual method you use to either change it in that list you store on your computer called "Passwords", or on that piece of paper with all the scribbles, or all those lines drawn through the old password you no longer use. Essentially, you automatically generate a complex password, it auto-populates into the new password field, you hit submit, and then the password manager will prompt you to save it.
Want to learn more about password managers?
Once you try a password manager, you will not go back. For more information about the benefits of implementing a password manager or electronic wallet for your company, click below. Also, to receive more time-saving tips, tricks, and technology solutions subscribe to our blog by completing the form on this web page.
Additional Resources: